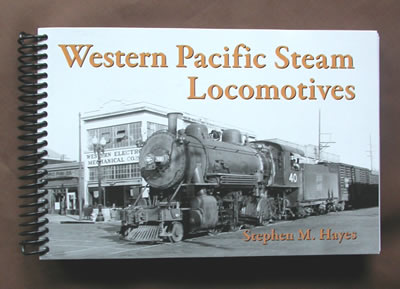 A must-have volume for all steam and WP enthusiasts, this book contains detailed black-and-white photographs of every steam locomotive acquired by the Western Pacific over a 37-year period.
Most of these photographs have never been published before. Also included are line drawings of each of the different locomotive classes, a general roster, and a specification sheet covering all 28 variations delivered over the years.
Contains 43 pages of bonus shots of WP locomotives at various locations out on the high iron, together with photos of bridges in the Feather River Canyon.
$30.00 ITEM SOLD OUT